Often nowadays you will get camera media that has a higher resolution than your preferred project size in Final Cut Pro. My example footage has the size of a 5K RED Epic Frame (5120×2700 pixels 1:1.9 aspect ratio) and the project size is HD 1920×1080. Use the "Spatial Conform" menu in the Inspector with one of the three modes to adjust to…
Fit (Default) the width of the frame.
Fill the height of the frame.
None the center crop of the frame.
I asked myself how FCP is actually behaving when you zoom into this kind of footage. For what I can see it does concatenate the scaling operations between the "Transformation" and the "Spatial Conform" settings.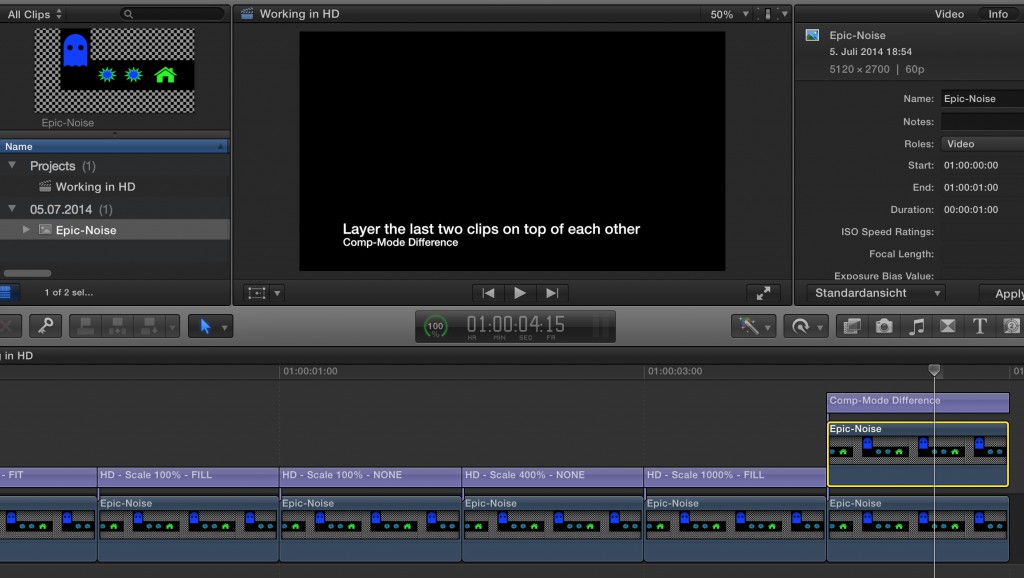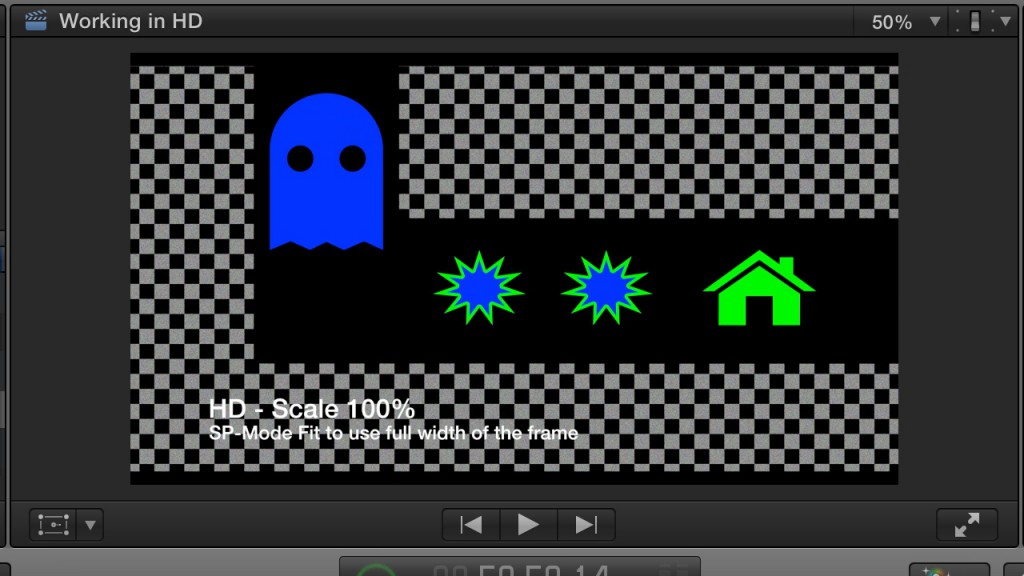 The "Spatial Conform" Default setting "Fit" – Letterbox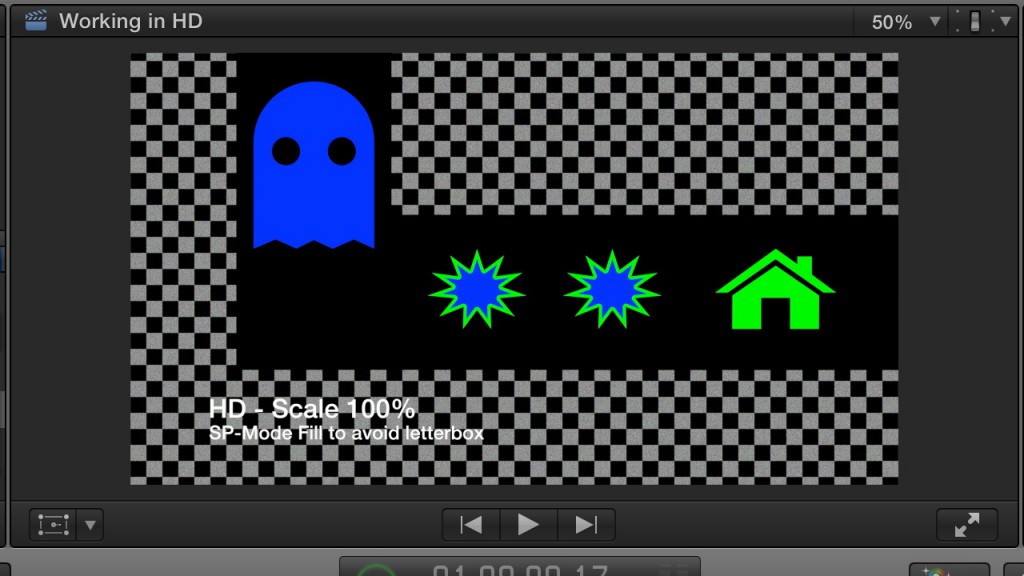 The "Spatial Conform" setting "Fill" – Pillar-box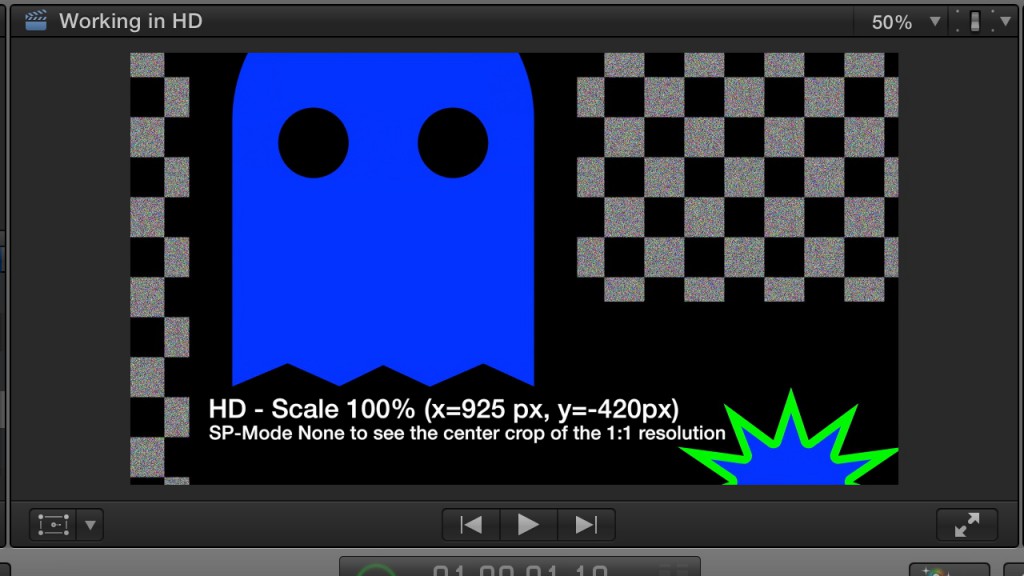 The "Spatial Conform" setting "None" – Center crop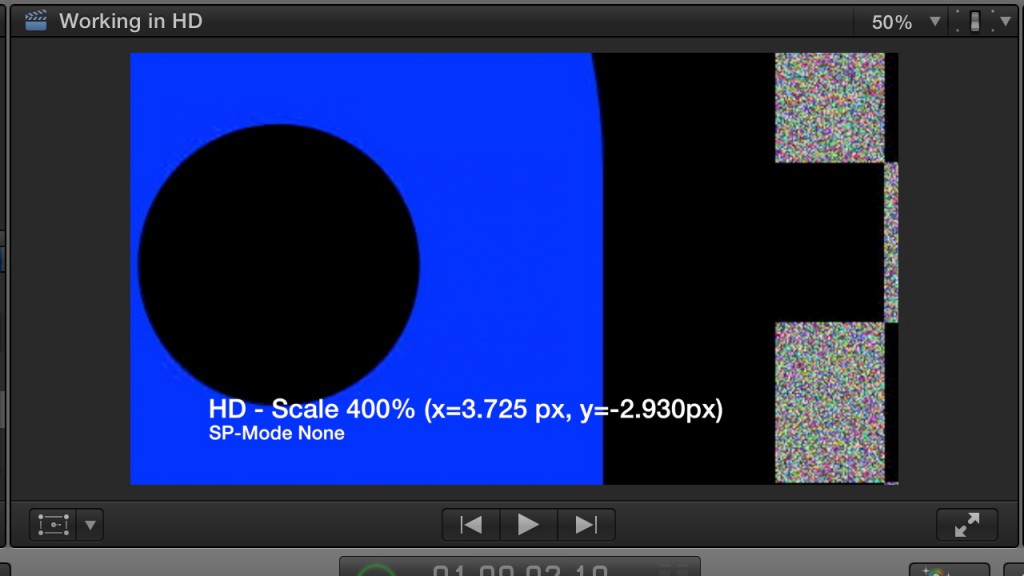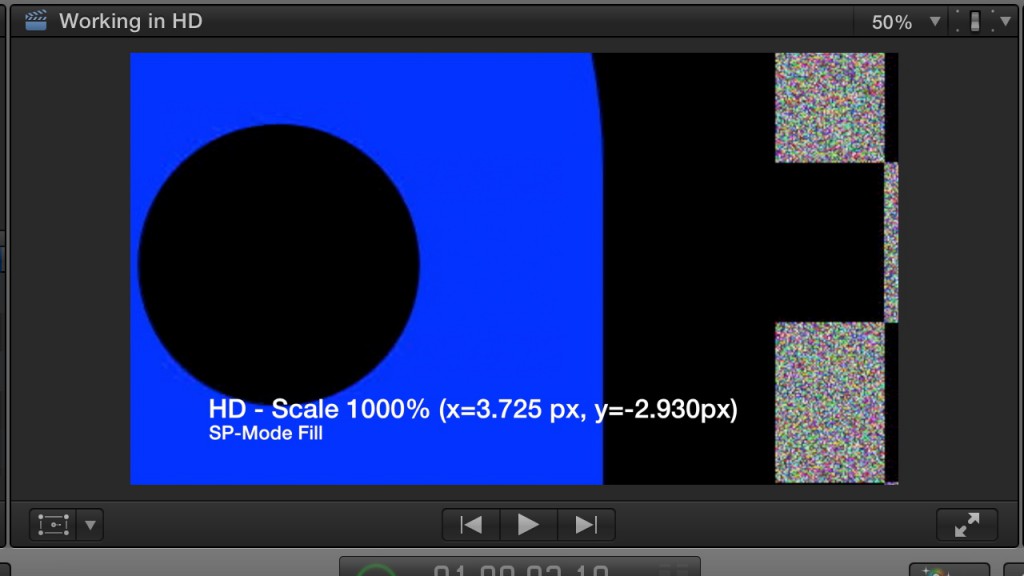 The "Spatial Conform" setting "None" vs. "Fit" – to archive the same framing you need to enter 400% and 1000% in the Transformation Scaling dialog.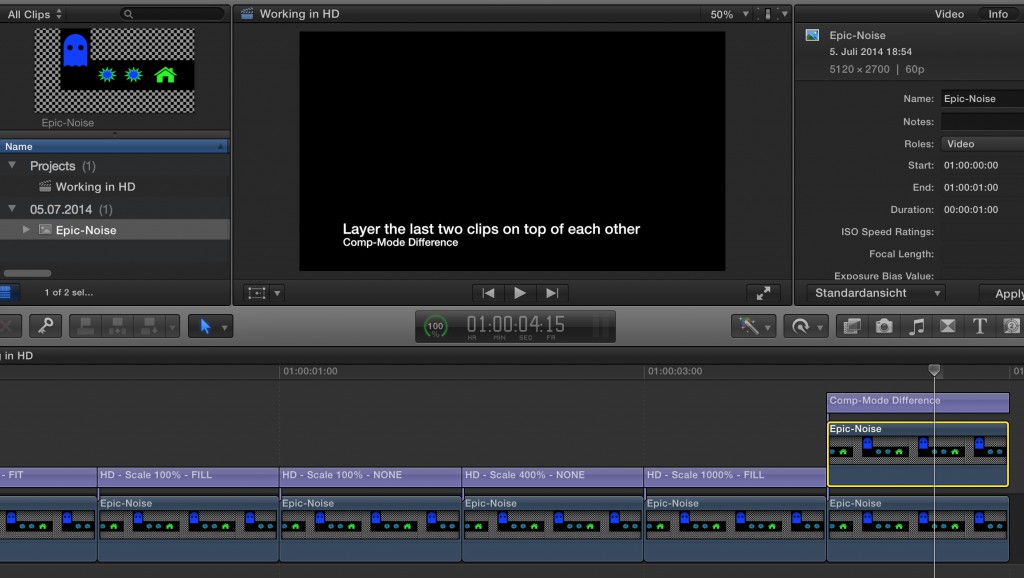 There is no difference visible between the two ways you can zoom that close into a 5k frame. One may think this no big deal and should be always like this. But I know programs which couldn't make this kind of operations in the past without any loss of image resolution.