This subdomain of toodee.de is a shortcut to check HDR media on Apple's devices with EDR technology. It works on most recent Apple devices with the latest iOS/MacOS versions installed.
A quick first test
View the image below and then click on the following clips to view a small animation that is encoded as an HDR signal. YouTube and Vimeo support HDR content with certain browsers like Safari or Chrome.
When the neon font appears a lot brighter, then your device can display HDR content that is embedded on this WordPress website.
In case it does not work and the neon font is not appearing brighter, try to view the clips directly on YouTube.com or Vimeo.com by clicking on the links in the videos.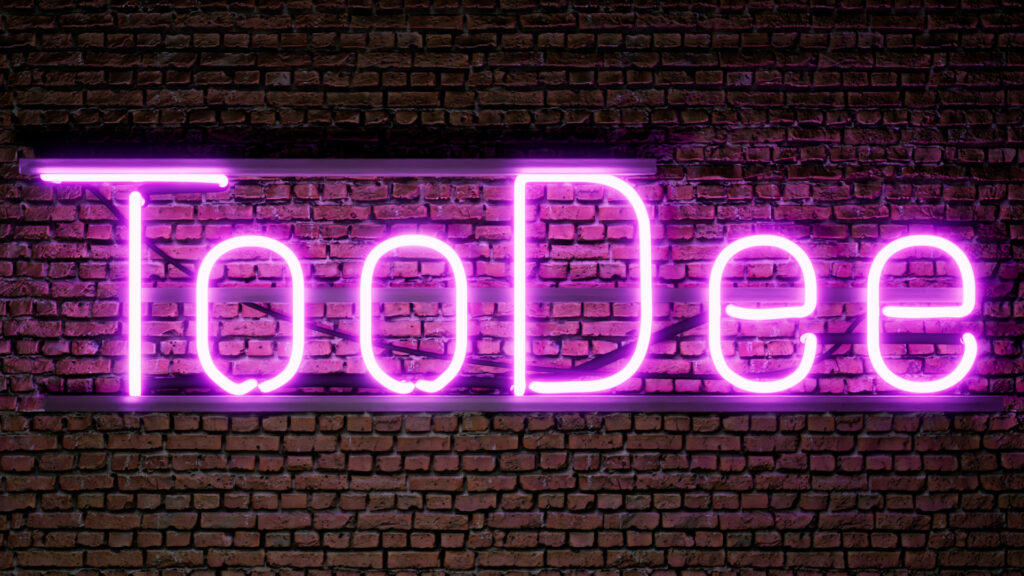 ---
Did it work? This is how it works for myself
This WordPress page sadly does not work as intended in most cases:
On an iPhone 13 ProMax (iOS 16)and with Safari, the embedded YouTube and Vimeo clips are not shown in HDR, whereas both clips work just fine in the YouTube or Vimeo app.
On an iPadProXDR (iPadOS 15.7) with Safari, the embedded YouTube clips shows HDR whereas the embedded Vimeo link does not show HDR. In the YouTube and Vimeo app, the clips is presented in HDR.
The same is true for a M1-MBP (MacOS 12.6) with an XDR display. In Safari only the YouTube link shows HDR, but the Vimeo link does not. There is a Vimeo app for MacOS that has a small Picture in Picture window and there the clip is shown in HDR.
In MacOS there is the option to use a different browser engine. Google Chrome shows the YouTube link in HDR, but the Vimeo link does not work in HDR.
Firefox does not support any HDR content out of the box.

An updated test is needed for the Intel iMac 27″ from 2020 running MacOS 12.6! Coming soon…
Getting an overview
All the pages related to HDR content need to be viewed directly in Chrome or Safari (it is not working in a browser within the Facebook or LinkedIn Apps as of December 2021) in order to watch the embedded Vimeo clips in HDR/EDR.

Watching HDR content seems always possible via the native Vimeo or YouTube Apps on iOS and also on Android devices.
Each time a new device or a new operation system comes out, I basically need to test everything again it seems. Over the last year some features get enabled and disabled os its hard to keep track what works and what not at the moment.
More example clips can be found on the HDR-Gallery page.
Instagram supports HDR content in their Reels!
I uploaded some content in my Reels and now it is sometimes bright and sometimes not. Strange…
Here are two useful links to learn more about HDR content on the Mac and the EDR technology:
Displaying HDR Content in a Metal Layer
Explore HDR rendering with EDR from WWDC 2021.
---
My HDR articles
My interest in HDR was growing over the last years and in 2020 I got finally the chance to explore the topic further. Check out:
Feedback? Please share it in one of these channels: